Treasures from the Wreck of the Unbelievable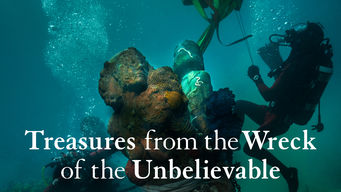 In 2010, artist Damien Hirst funded an undersea exploration of a mysterious ship wreck, seemingly on a whim. Netflix just released a documentary about the expedition that ended up uncovering one of the biggest finds of ancient art ever seen. Growing up I loved watching afternoon CBC documentaries about this sorta thing and this film is one of the best I've ever seen. If you're looking for something to scratch that Jacques Cousteau, Steve Zissou itch, I'd highly recommend this one.
Spoiler alert: there is actually a very huge twist that is so well done, I did not fully understand it until Googling specifics about the film before writing this blog post. If you've never heard of this one, definitely do not research before watching and absolutely do not read this article.
Ever wonder if Amazon product reviews are legit? Wonder no more. Fakespot.com uses an algorithm to give a product review section a confidence grade. As i find myself buying more and more things on Amazon, I think I'll be using this more often.