I haven't done one of these lists in a few years, looking back through my archives I found my first list from 2008. Many of those podcasts have faded out of existence and I no longer listen to any of the others — with the exception of Daily Tech News Show, a spiritual successor to Buzz Out Loud. If you're curious, here are my lists from: 2009, 2011 and 2012.
I subscribe to a lot of podcast, so I'll just highlight a few shows I added to my subscriptions in the past year or two.
99% Invisible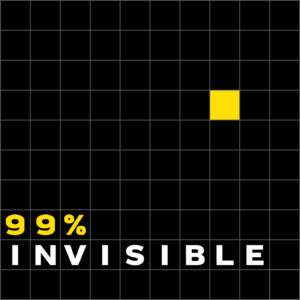 Hosted by smooth voiced Roman Mars, this weekly show is ostensibly about architecture and design. Almost every week I find myself learning a bit of trivial or a little behind-the-scenes information that changes how I think about the way the world is constructed.
Episodes to check out:
Oyster-techture — Surprising importance of Oyster's in NYC's past and future.
Coal Hogs Work Safe — How stickers promote workplace safety in mining.
Half Measures — The history of metrification in the USA.
Reply All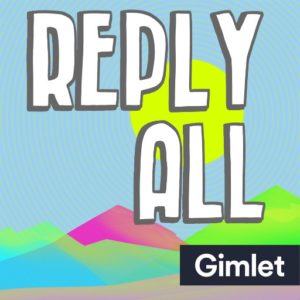 Reply All is kind of like a cross between "behind-the-music" and Encyclopedia Brown for the internet. I previously highlighted their episode covering the history of Livejournal in Russia and the real possibility that it's now an FSB spy tool.
Episodes to check out:
Long Distance – Part I & Part II — Host Alex Goldman receives a call from a telephone scammer, befriends him and travels to India to investigate their operation.
Antifa Supersolider Spectacular — Hosts discuss the origin of "Milkshake Duck" and other twitter weirdness.
The Case of the Phantom Caller — A woman in New Jersey is getting strange phone calls to her office from unknown numbers. The hosts investigate and uncover an interesting scam.
Stuff You Should Know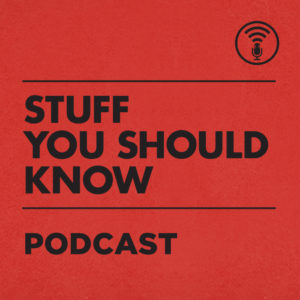 This show has been around since 2008, I'm really surprised I have not heard of it until this year. Twice per week the hosts spend about 45 minutes doing a deep dive on a pretty-much-random topic. I'm not sure how else to describe it.
Episodes to check out:
Cake: So Great. So, So Great — The history of cake is more interesting than I would have guessed.
Who Committed the 1912 Villisca Ax Murders — A murder mystery from 1912 and possibly the origin of the Ax murder trope.
How Multiple Sclerosis Works — The title says it all.