The new Google Docs design features custom square (rectangular) OS X Lion style scrollbars.
The header transition on the new Techrunch redesign is pretty brilliant. Another great site by Code & Theory.
Start, Middle, End.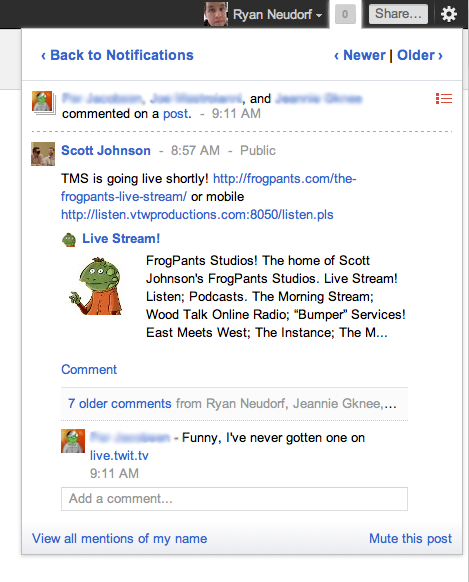 Google+ lets you respond to notifications right inside the notification dropdown menu. The notification bar is present at the top of all Google pages…pure genius!