Last week I took an extended weekend off to drive down to the Twin Cities with my family, for the first time in almost exactly 3 years. Ever since we started going down there for punk shows (long before Odessa and I were married) we have made it a habit to trek down at least once per year.
The title of this post is a reference to Chuck Klosterman's latest book "The Nineties" which we listened on the way there and back. Klosterman audiobooks have become as much of a tradition as the trip itself. Something about the combination of his comic-book-guy-from-the-simpsons delivery plus the fact that we are literally driving through the setting of some of his anecdotes is just so perfect.
In all seriousness though, between the events of January 6th, the presidency preceding it, and the George Floyd protests in the Twin Cities I was bracing for the worst. I expected to arrive in a country where my affiliations would be questioned every time I wanted to use a restroom, a political zealot yelling on every street corner and just general chaos.
But for the most part, everything was normal, like it had been previous years.
So Many Flavours of Mountain Dew
For many Canadians, trips across the border are a bit like visiting a giant Theme Park of Capitalism or maybe walking into r/latestagecapitalism. We simultaneous gawk at the sheer audacity of all the different things we can buy while buying as many of the things as we can possibly buy.
The varieties of Mountain Dew are a prime example a running joke even. [Up in these parts we typically have 3 flavours of Mountain Dew: regular, diet and a rotating cast of alternates (code red, blue shock, that new black one, etc)]
Well I'm happy(?) to report that the state of the world has not affected the junk food shelf. Not only that but the US consumerist machine has managed to find dozens of flavours of everything! Doritos, caned coffee, beef jerky, beyond meat jerky, skittles… you get the picture.
On Apple Pay and Tap
A quick note on Apple Pay.
I was pleasantly surprised that tap payment was available literally everywhere. This was not at all the case 3 years ago — chip&PIN was not even readily available.
That said most cashiers acted like I was one of the first people they'd ever seen actually using my phone to pay.
Economic Indicators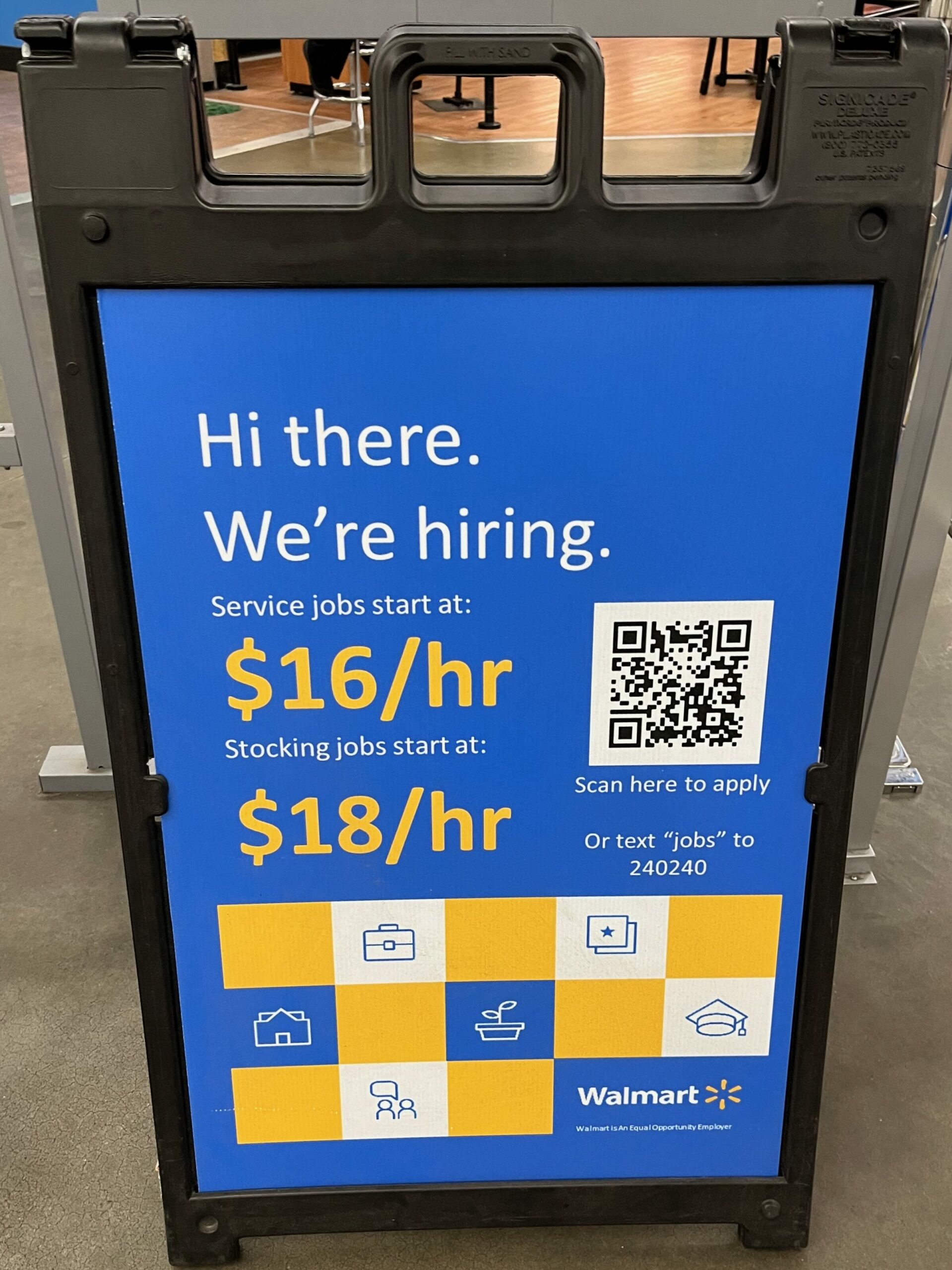 In the face of a mostly normal visit, the effects of inflation seemed a lot more real down there. Even though the inflation rate is only about 1% higher.
For one, nothing is cheap anymore, especially food. Even though the relatively exchange rates have remain roughly the same (30%, ±5%) for the 20 odd years I've been visiting The States you could always count on cheap fast food. Even after currency exchange.
And I'm not really sure any of the clothes and other stuff we bought is significantly cheaper like it used to be. Ohdessa did some on-the-fly comparison shopping vs the Canadian websites and often found similar to cheaper pricing on the .ca.

I bought new shoes out of compulsion.
Actually, gas is still cheap. About CA$0.30/L less (US$0.92/gal).
The most striking economic indicator was the WE'RE HIRING signs literally everywhere! The sign to the left is from a Walmart in Fergus Falls, North Dakota — a state with a $7.25 minimum wage. A Taco Bell in Fargo, ND was advertising a $500 signing bonus! $1500 bonus to start on as a mall cop at the Mall of America (salary not listed).
Not coincidentally, the McDonalds we visited that was not boasting of above minimum wage was so short staffed that the shift manager apologized about the wait to every single customer.
[N.B. Some of these posting might be total compensation (including things like healthcare) but are likely to still be multiples of the minimum wage.]
Art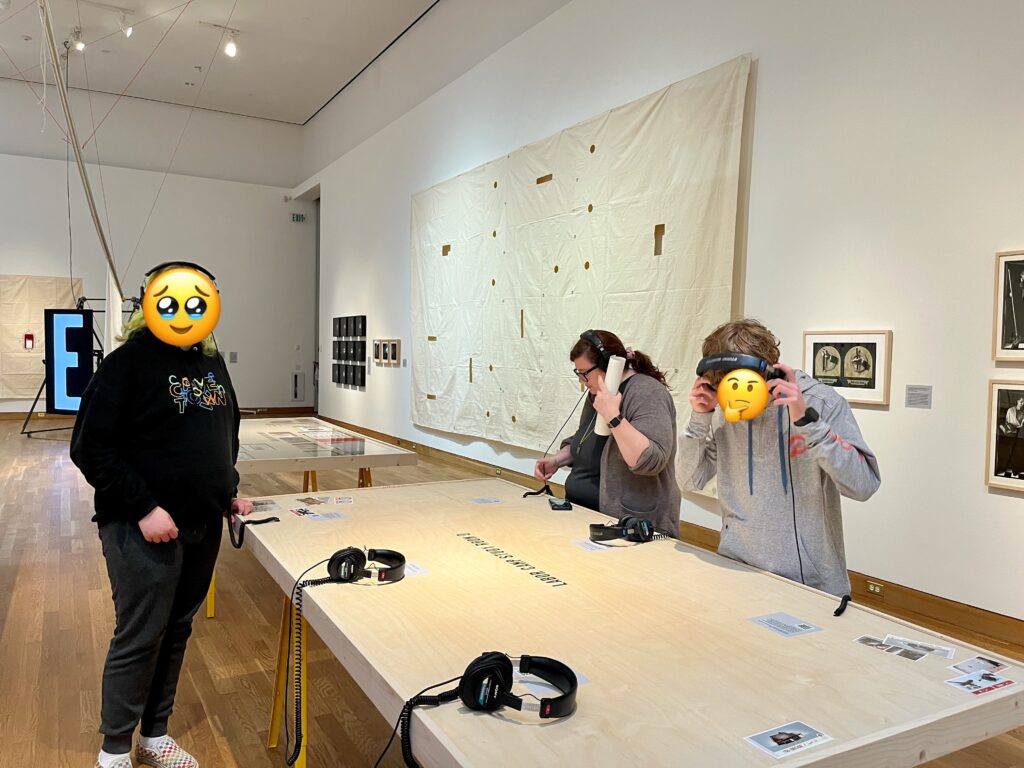 To counter-balance the kind of icky consumer tourism aspect of these trips, we always try to hit up some art galleries. The Twin Cities have a great art scene!
We were able to check out Piotr Szyhalski's COVID-19: Labor Camp Report. I am not good at describing art so I will just say that this is the most incredible art exhibit I have ever seen. The dystopian posters, the performance, the orchestra. Such amaze!
PS
The Fairfield Inn by Marriott in Mendota Heights, Minnesota kinda sucks.