Alternate Title: Fuck North Dakota and their bullshit. Let's do our cross-border shopping in Bemidji!
For the uninitiated, it's quite common for Winnipeggers to take weekend trips to Grand Forks or Fargo, North Dakota to stock up on weird American junk food variations not available in Canada, cheap booze and (historically) good deals on just about everything (more on this later).
Pre-COVID my family would typically do one or two road trips down there every year just as a little weekend getaway. Often at the end of August to stock up on school supplies and clothes; that sort of thing. COVID killed this tradition.
Unfortunately recently, North Dakota has shown its true colours, enacted a barrage of hateful anti-trans legislation that have caused us to decide to boycott North Dakota until they are reversed.
Conversely, the state of Minnesota has passed a number of "refuge" laws.
Enter, Bemidji.
---
Bemidji, Minnesota: birthplace of Paul Bunyan; headwaters of the Mississippi; and most importantly, location of the next closest Target store outside of North Dakota.
It's located under 400km southeast of Winnipeg, in north-central Minnesota. It's not a place that I've ever heard many Winnipeggers talk about visiting. The last time I've ever heard anyone mention it might have been a band trip in grade 8.
So, when Odessa and I were first talking about this trip I didn't have the highest of hopes. Bemidji is less than half the population of Grand Forks (a 10th Fargo) and well outside any major centre. I was picturing something like a Steinbach or Altona, except with more American flags.
I was pleasantly surprised.
Bemidji is one of the most unique places I've ever visited.
The Drive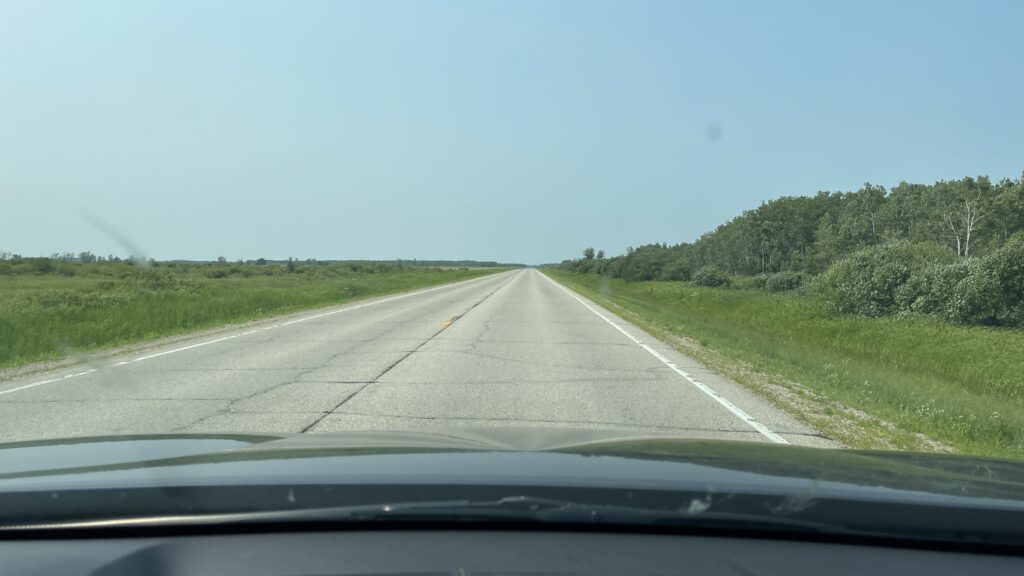 The drive ahead didn't hold much appeal for me. Endless hours on an undivided two-lane highway is something I strongly dislike. In fact, it's the main reason I've always avoided visiting this particular area of Minnesota.
Another concern I had was the potential lack of amenities typically found on Interstate Highways. In Manitoba, secondary highways like this tend to be quite desolate. It's not uncommon for gas stations and businesses to be closed when you need them due to the scarcity of towns along the way.
To my surprise, however, this region seems to have a small villages every 30 or 45 minutes. And to top it off, these places are actually open for business! It was a type of "rural" that we don't really have in many part of Manitoba.
The roads themselves where nearly empty and the scenery was a little more varied than the flat plains of Manitoba and North Dakota. I don't think we saw more than a handful of cars between St Malo, MB and Thief River Falls, MN which lead to an entirely stress-free drive..
10 out of 10, would drive again.
The Vibe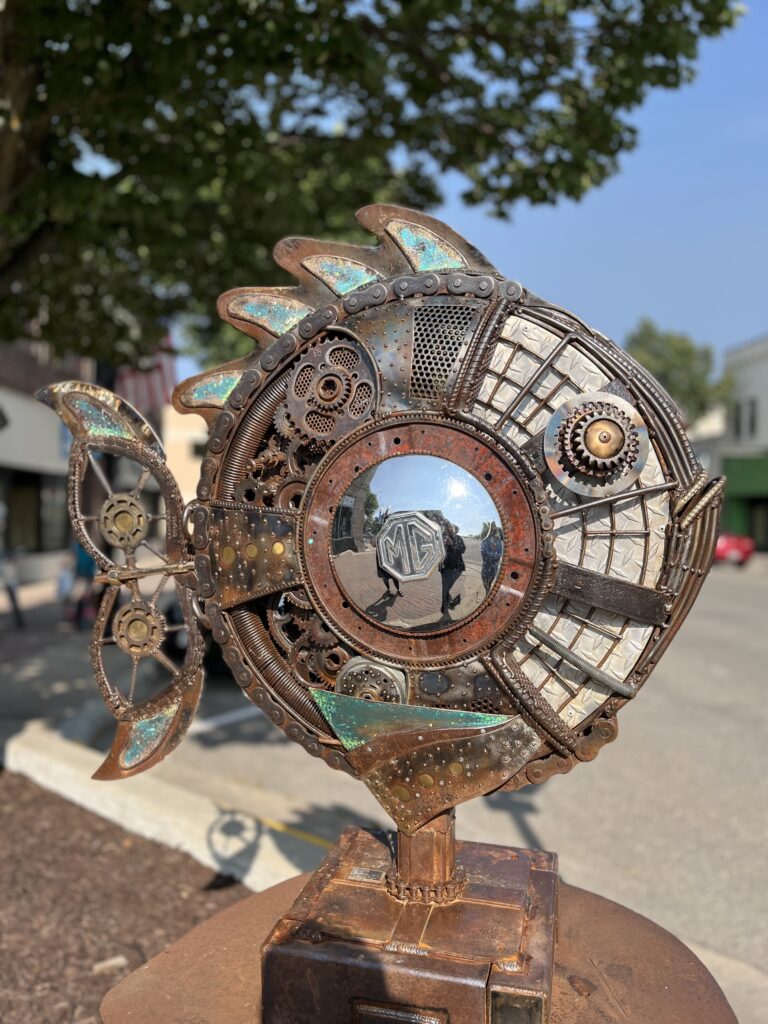 Bemidji is not quite like anywhere I've ever been before.
The people were incredibly friendly. Every single encounter I had with a stranger was more pleasant than anything I've experienced at home. I chatted with one lady in the Paul Bunyan Park parking lot and she was so happy to see Canadians down for a visit!
It's part tourist town. Almost like a Jasper or Banff, except more low-key and chill. There are several beaches right in town. And plenty of camping near by.
The downtown has a bunch of great looking bar & grill type restaurants. More than I would think a town of under 20,000 would be able to support.
Speaking of their downtown, it's declined like every other downtown in North America. The once grand department stores, theatres, shops, etc are no more. But unlike elsewhere, they've not dead.
Every vacant retail space seems to house an antique or thrift store. Or what I would describe as an "indoor yard sale."
It's also part college town. Bemidji State University hosts about 5000 students. Not huge but I'd bet this goes a long way to support those restaurants and bar; and the national brands like Target and Walmart.
Verdict
If you're thinking of a road trip down the the US this summer definitely consider Bemidji.
---
P.S. On Cross-Border Shopping In 2023
Now, the question of whether you should take a cross-border shopping trip is a different story.
In short, in the current economic climate of near-hyper inflation, it's basically not worth it.
Ten or twenty years ago, you could get a good deal on plenty of things: clothes, video games, electronics, food, books, and just about everything else – even when factoring in the exchange rate of the weaker Canadian Dollar.
The economic situation is basically the same as it was during our trip to Minneapolis last year.
Basically the only things that are still cheaper are gas and booze. That's it.
Eating out is extremely expensive.
The grande ice shaken espresso I ordered at Starbucks was $6.06 on the US menu or roughly $8.50 CAD. On the Canadian menu, it's only $6.56 (or US$5).
Four meals at nearly any fast food chain will run you >CA$50.
Even groceries and household goods are more expensive down there now. I made a point of taking a look at the prices of things like toilet paper, cat litter, chips, pop, and other things I regularly buy at the grocery store. The sticker prices were all the same or higher than down here. In other words, roughly 30% more expensive when converted to Canadian dollars.
So essentially, the only reason to cross-border shop in 2023 is for access to variety. You want 85 different flavours of Mountain Dew, they've got it. Better selection of "better" clothes for the same price, yup sure.
But that's about it. At least for now. Hopefully things go back to normal if/when inflation ever settles down.
But until then, exploring our own backyards is a better use of our dollars.